Discover Wild Swimming in Switzerland
Where river and lake swimming is a way of life
​
Bern the Capital
​
Nestled beneath the Capitol Building you will find a swimmers paradise.
A Lido free for all to use with diving boards, children's pools, play areas, sunbathing and cafe' facility's.
But outdoor swimmers will be tempted by the city's special attraction; swimming in the Aare.
Of course you must be a good swimmer if you want to go river swimming. Try short swims to begin with paying special attention to how experienced swimmers both enter and exit the water and then copy their methods. Rivers with a strong current like the Aare deserve respect and so it makes sense to follow the advice of locals!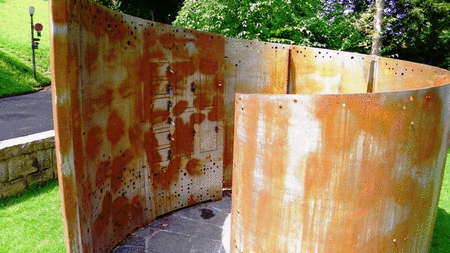 You can walk up to the park and camping ground: Campingplatz Eichholz, Strandweg 49, 3084 Wabern, and swim from there to the city center. Take notice of the warning signs and get out well before the last take out point.
The river Aare begins with glacial melt water and its wonderful colour results from the minerals it contains.
Wonderfully refreshing as it is to swim in cool water on a hot sunny day, remember that you can get too cold! If you get cold GET OUT and warm up again in the sunshine. On a hot day adjust to the cool water before setting off on a swimming adventure.
Basel city of culture
​
Basel is a remarkable city from a swimmers perspective.
The local police have produced an advice leaflet for swimmers! See below...
You can buy a large waterproof swim bag for about £20.00 and join the city swimmers.
You will never forget swimming in Basel.
Geneva city of peace
​
The first thing that strikes you as a swimmer in Geneva is the colour and clarity of the water. Then their is Jet d'Eau the city's most famous landmark.
Be aware that these signs may point to either a man made lido, river or lake swimming. Swimming is swimming in Switzerland wherever you care to swim.
​
Baines des Paquis
​
Its well worth paying the 2 Francs and visiting Bains des Paquis.
Water is celebrated in Switzerland and the freedom to swim and have fun is a national institution. Their are so many places to swim on lake Geneva and in its rivers that I have given up hope of compiling an exhaustive list. Often bathing sites are not signposted so you have to keep your eyes open. Look out for ice cream signs! When on the road many swimming venues are signposted.
Even if you are not wanting to swim, eating in the restaurant is part of the experience of visiting Geneva.
The swimming facilities here are extraordinary and although it looks cool in the pictures, the water is in fact quite warm.
You can enjoy children's areas, a beach, pontoons, diving boards, a climbing wall - island, ping pong, table football, a sauna and a succession of art displays and special events. check out their website before you go.
When visiting this lido, architect Chris Romer-Lee of Studio Octipi was inspired to think of ways in which we might incorporate a swimming experience to the Thames in London. The Thames Baths Project is the result and proposals to build three swimming baths in the center of the city are progressing with gusto. This is not some Disneyfication of the Thames but rather an effort to connect Londoners and visitors to a regenerated waterfront and a cleaner river.